A Pictorial Healing
Poster Book
By Rose E. Grier
There is a feeble ebullition under my feet
Since my voice took wing.
The past is gone
And I am surviving it
To see the vibrant colors of love.
Click here to open PowerPoint presentation - then click on first white screen.
The above PowerPoint presentation contains content that your browser may not be able to show properly.
This presentation was optimized for more recent versions of Microsoft Internet Explorer. If the PowerPoint
presentation does not work on your computer, you may see the slides by clicking on them individually.

Click on the links below for more information on child abuse!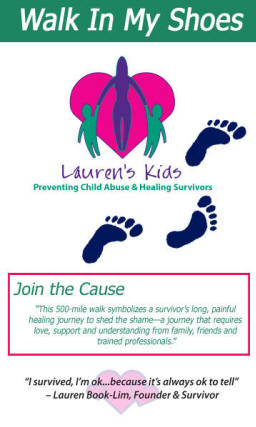 A WORD ABOUT REGISTERING JUVENILE SEX OFFENDERS